11/07/2011
Software Engineering is often seen as a project phase entirely independent from the implementation process. However, a software designer without a good idea of a Web server, or of the structure of a GUI, or of remote calls would be like an architect ignorant of the keystone or reinforced concrete. Developing a complex application requires the understanding of numerous and diverse concepts, scattered across the literature in books representing maybe several thousands of pages. Although no application requires all the features developed by the software community, a software engineer must have some detailed knowledge of those best suited to his or her project; this provides a much needed overview of the concepts that have a potential use in the application…

08/07/2011
There is a strong difference in focus between the standard practice of theoretical linguistics and the practical needs of the developers of applied Natural Language Processing (NLP) systems. On one hand, theoretical linguists are primarily interested by the fundamental understanding of language, in particular how it functions, and how humans acquire it. In this perspective, they usually carry out in-depth studies of specific linguistic data, sometimes fairly marginal or belonging to dialectal varieties of major languages. On the other hand, NLP system developers need comprehensive descriptions, both in terms of syntax and vocabulary, of the languages to be processed. In this perspective, their main linguistic task is therefore to select a particular linguistic model and to complete within that model the description of the language(s) needed by the targeted applications.
06/07/2011
Historically, logistics was defined as the process of moving and positioning inventory to meet customer requirements at the lowest possible total landed cost. Over the decades, logistics moved from a very narrow preoccupation focused on transportation or inventory management to a larger vision embracing not only cost but also quality management and service provision. Large parts of the competitive advantage of an organization are due to the quality of service and especially to the ability of continuously improving and adapting the quality of service to specific needs of customers.
04/07/2011
Office Process Redesign Language (OPRL) is a language for describing administrative processes in offices. OPRL addresses the problem of how to organize (or reorganize) an office using e-technology1 to the best advantage of the office, with the goal to deliver the required services for the organization to which it belongs. OPRL prescribes an approach to guide office process redesign, emphasizing incremental change and participation. The task of organizing an office involves the definition of: the services to be delivered by the office; the roles and responsibilities of the staff; the procedures to be followed; and the technological support. This task cannot be achieved without dialogue and agreement among the stakeholders of the office process. The purpose of OPRL is to provide support for those involved in office process redesign (managers, office staff, professional analysts and consultants), and to reorganize and implement office systems to improve service delivery and enhance the office-work environment.
> Ecouter le podcast
Durant le 20e siècle, les mesures de température ont montré une augmentation moyenne pour l'ensemble de la surface du globe de +0,7°C. Cependant, le globe ne se réchauffe pas de manière homogène ou continue, ni dans l'espace, ni dans le temps. La hausse des températures s'est renforcée durant la dernière partie du siècle. La décennie 1990 s'est montrée de loin la plus chaude et les températures les plus élevées ont été relevées en 1998. La seconde année la plus chaude depuis le début des mesures, en 1861, a été 2005, puis 2002, 2003 et 2004. Les dix années les plus chaudes sont toutes survenues depuis 1991, dont neuf après 1995. Et cinq des six années les plus chaudes ont été mesurées depuis 2001.
01/07/2011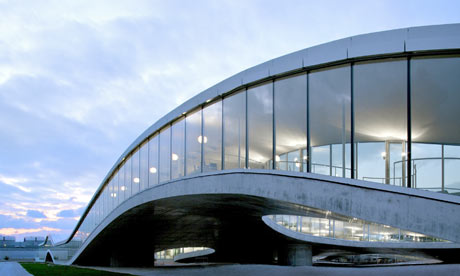 At a time when information technologies are transforming the intellectual landscape by eliminating physical boundaries between men and between disciplines, our duty, as a cutting-edge academic institution, is to offer students an appropriate learning platform that adapts to this unprecedented technological evolution. We had to imagine a place where students benefit from the best access to current systems of knowledge as well as its possible forms in the future, but also a place that stimulates the most vigorous and passionate whirlwinds of ideas, without which neither science nor art would exist in this world. We were thus not afraid to imagine a paradoxical space where the ever fascinating serenity of a library and the colorful noise of a central square cohabite – a tension lending itself to the propagation of knowledge. In dreaming about content, we also dreamt about identity. The rolex Learning center would only take on its full meaning if it were to become both the new heart of EPFL – a veritable center that has always been missing – and a unifying element for the city and the nearby university. How can any of us, whether researchers, students, or citizens, live without the cross-fertilization of influences, ideas, information, and cultures that allow for, since the beginning of time, the most fertile debates and the most beautiful discoveries?